The Chris Cornell Legacy Lives on in New Book
Total F*cking Godhead officially goes on sale July 28th
Let's talk all-time alternative artists, shall we? I'm no expert, just a self-professed ROCKthusiast at best, but to me the list of musicians who you can legitimately say defined a generation while refusing to be constrained by any genre-imposed parameters pretty much starts and ends with one Chris Cornell.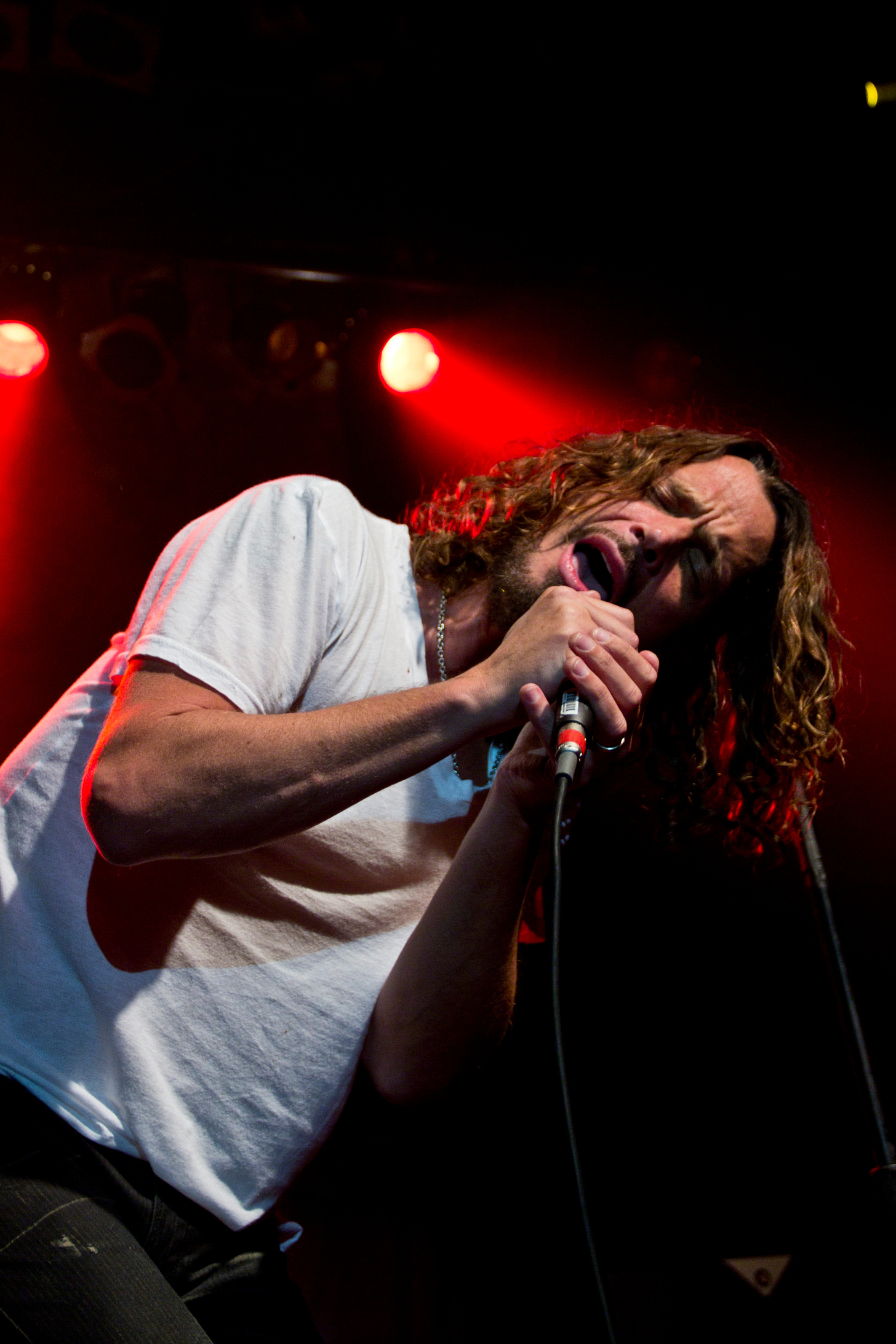 Chris Cornell in concert with Soundgarden, Toronto 2012. Photo credit
Adam R. Harrison
.

With all apologies to Academy Award winner Trent Reznor, there's no way Nine Inch Nails should be part of the Rock and Roll Hall of Fame's virtual Class of 2020 over Soundgarden whenever it eventually happens. That goes double for previous inductees Nirvana and Pearl Jam; if it wasn't for guitarist Kim Thayil suggesting Seattle DJ Jonathan Poneman hook up with "Sub Pop U.S.A." writer Bruce Pavitt to release a single by his emerging band with the shirtless Adonis for a singer, the 90s may never have been as loud or interesting.
Grunge and rock as a whole owe a great deal to Chris Cornell's memory. He could shriek with the best of any growlers in one verse, and summon angels less than a minute later through his transcendental voice. A serious argument can be made that the Cornell versions of "Billie Jean" and "Nothing Compares 2 U" are better than the originals. It's hard to believe more than three years have now passed since his heartwrenching death. It's hard to believe no one's ever taken the time to do a proper biography on him given Cornell's importance not just with Soundgarden but also Audioslave, Temple of the Dog as well as a solo career that even saw him do a James Bond theme. Enter Corbin Reiff.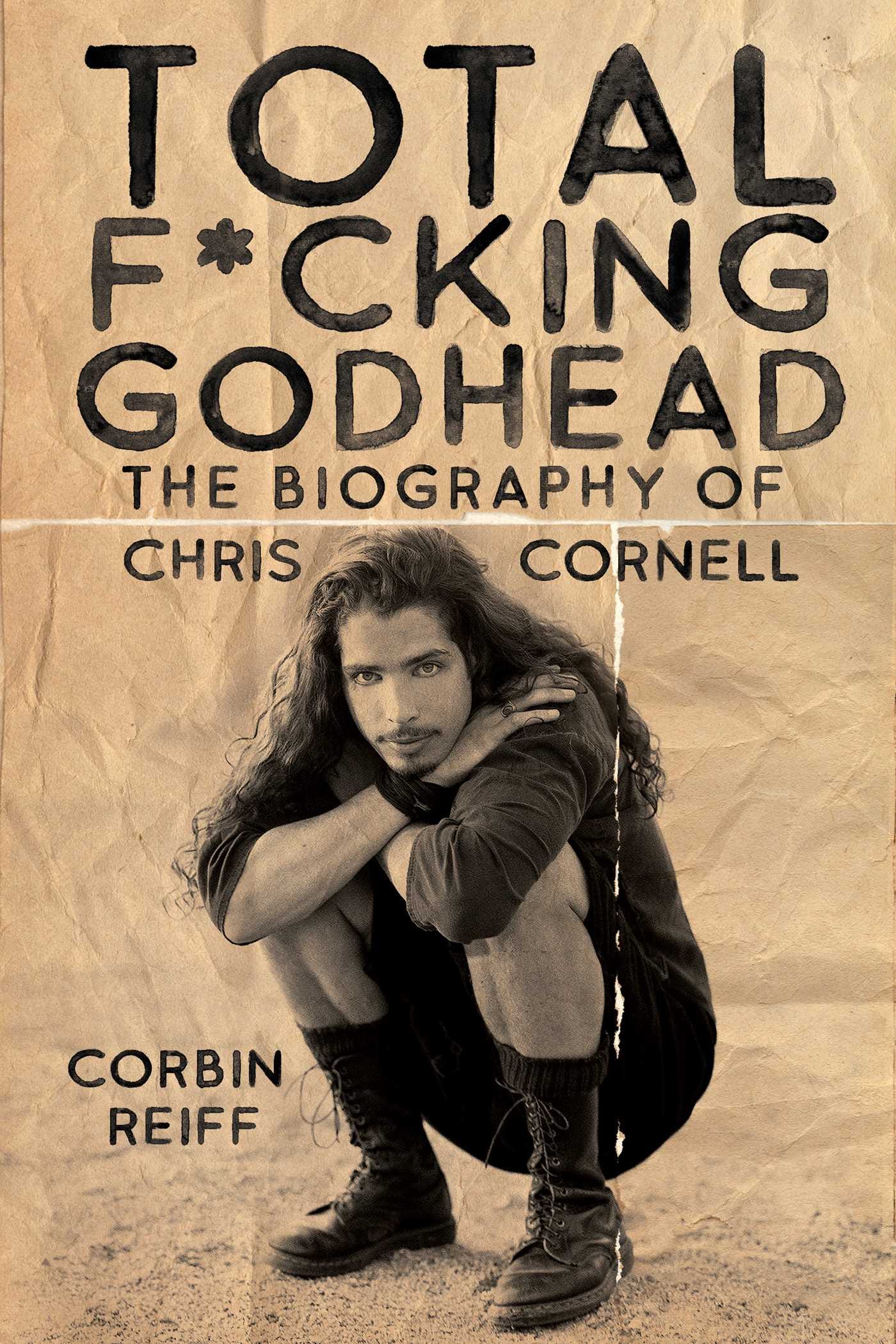 The fresh-faced music journalist veteran has dived about as deep as humanly possible into the life and art of Chris Cornell. Reiff obviously couldn't interview him for Total F*cking Godhead (named after an early explicit description of Soundgarden as a live band), although you wouldn't know it the way the Billboard, Rolling Stone and Uproxx pro seamlessly stitches together forty years' worth of archived material from the singer and his bandmates with others close to Cornell's Black Hole Sun orbit like Sub Pop record label founders Pavitt and Poneman. And yes, this includes Seattle's Artis the Spoonman himself!
If you're looking for a gossipy tell-all loaded with conspiracy theories about why Chris Cornell hung himself shortly after a Soundgarden concert on May 17, 2017, this book ain't it. It's not like Reiff sugarcoats the demons that haunted Cornell for the better part of his existence; Total F*cking Godhead is much more reverential towards the talent that shone through despite the addictions and mental struggles, chronologically detailing the process surrounding the fourteen studio albums Cornell left behind. It was less of an emotional read than I thought it would be, although I admittedly became sadder the nearer I got to the end. I knew the outcome wasn't going to change no matter how well researched or well written Reiff's labor of (loud) love is. Unfortunately, there are a lot of questions remaining I don't think anyone will ever be able to answer.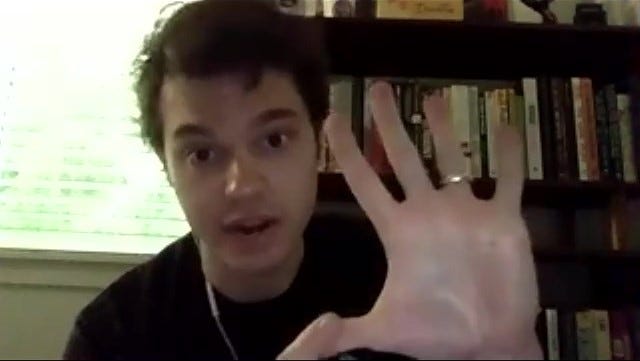 No one comes close to Cornell in Corbin Reiff's opinion in the 4-year period between 1991-1994.

The only thing Total F*cking Godhead is missing (if anything) is a soundtrack playlist acting as a primer for potential new fans who may not be familiar with Cornell's entire body of work. I've distilled a lifetime of incredible songwriting down to 20 vital tracks ranging from ferociously familiar cuts off of 1991's Badmotorfinger to "Nearly Forgot My Broken Heart", eerily prophetic video aside. It's the only one he didn't write, but my personal fave may be "Heavy Is the Head", his vocal collab with Zac Brown Band. Hope Reiff agrees with me!
Corbin Reiff's biography of Chris Cornell is being distributed in Canada by Simon & Schuster. Did you know that he was as big a fan of Rush as our country is large? Cornell got to fulfill a boyhood dream by playing with his heroes at the 2013 Rock and Roll Hall of Fame shindig, where he inducted fellow Seattleites Heart. The recognition will be posthumous but to paraphrase one of Cornell's songs, His Time Will Come. Learn these tidbits and more from Reiff by getting your own copy of Total F*cking Godhead.